Axel Schwartz & Sandra Hartbach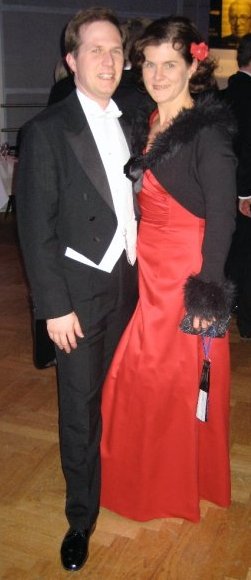 Axel & Sandra each began dancing ballroom and latin in 1991 in Vienna, and have been on a voyage of discovery and expansion ever since. In 1993 they joined the Viennese waltz dance formation team at the Elmayer Dance School in Vienna, regularly performing at the Imperial Palace and other ball venues throughout the city. In 1994 Axel assumed the role of artistic director and choreographer for this group, a position he held for the better part of a decade.

In 2000, Axel and Sandra added tap dance to their reportoire, and were soon encorporating hip-hop, jitterbug and charleston into their choreographies. As their passion for swing and jazz music deepened, they also branched out into Lindy Hop and Balboa. This led to further exploration of jazz era dances such as 20's charleston, peabody, shag, and laminu. In 2009, they began teaching lindy hop, balboa, and ballroom classes at the Svabek School in Vienna.

Sandra and Axel are well-known as fun, energetic, and delightful teachers who can't help but infect their students with a love and passion for dancing, as well as a deeper understanding of the music which inspires it.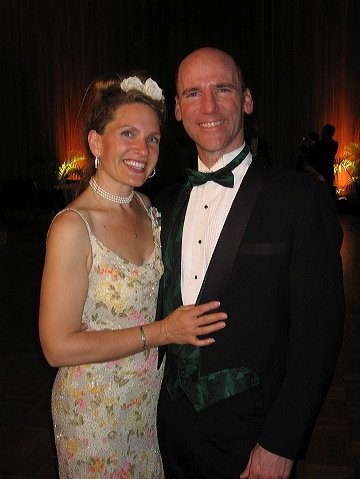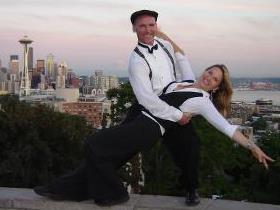 An incredibly diverse world-class dancer & instructor, Ari is highly regarded for his fun, energetic, humorous teaching style which can't help but inspire his students with his own joy and love of dance. His clear, detailed attention to connection and partnership along with his ability to translate even the most complex dance movements and concepts into simple understandable instructions has made him one of the most highly regarded instructors in his field.
Ari has been teaching, choreographing, and performing social dance both nationally and internationally for over 25 years, including numerous workshops as special guest instructor to Stanford University, as founder and co-director of "Waltz Week in Vienna", and as the founder and director of "New Zealand Dance Adventure", "Harrison Hot Springs Dance & Spa Retreat" (B.C.), "The Swing, Rhythm & Blues Dance Weekend" at Villa Roma (Catskills, NY), "Waltz Fest NW", Heart Sound Fusion" and the very original and unique "Dancing with Horses" program (Baltimore, MD; Victoria, B.C.; Rifle, CO).
An award-winning dancer and performer, Ari's breadth of styles include swing, waltz, salsa, tango, Latin, lindy hop, ballroom, balboa, blues, fusion, WCS, and NC2S. In addition, Ari is well-known as a leading innovator and instructors of "fusion" dance — a form of social dance which borrows elements from one style and blends them fluidly into another. In 2009, Ari introduced the first fusion waltz & swing workshops to Vienna & Europe. This year, he plans to include more such classes in their upcoming waltz week sessions.
*Fun Fact* When off the dance floor, Ari works as a physician and entrepreneur on faculty at Singularity University where he is one of the coordinators of Exponential Medicine, a world-renown program bringing top physicians, innovators, and investors together to explore how rapidly evolving, game-changing technology will impact the future of healthcare.
*Fun Fact* Ari is a pioneer in the burgeoning field of "Experiential Wellness Medicine" that brings together elements of the the Arts, wellness, and dance therapy, and which in many cases uses dance movement, balance, body awareness, and connection as modalities for diagnosing and treating individuals and couples. He is continuously innovating new workshop concepts in this arena, and in 2016 put on one of the Northwest's first such themed dance camp. Look for more details later this year at www.rolluptherug.com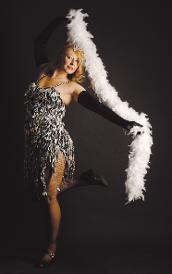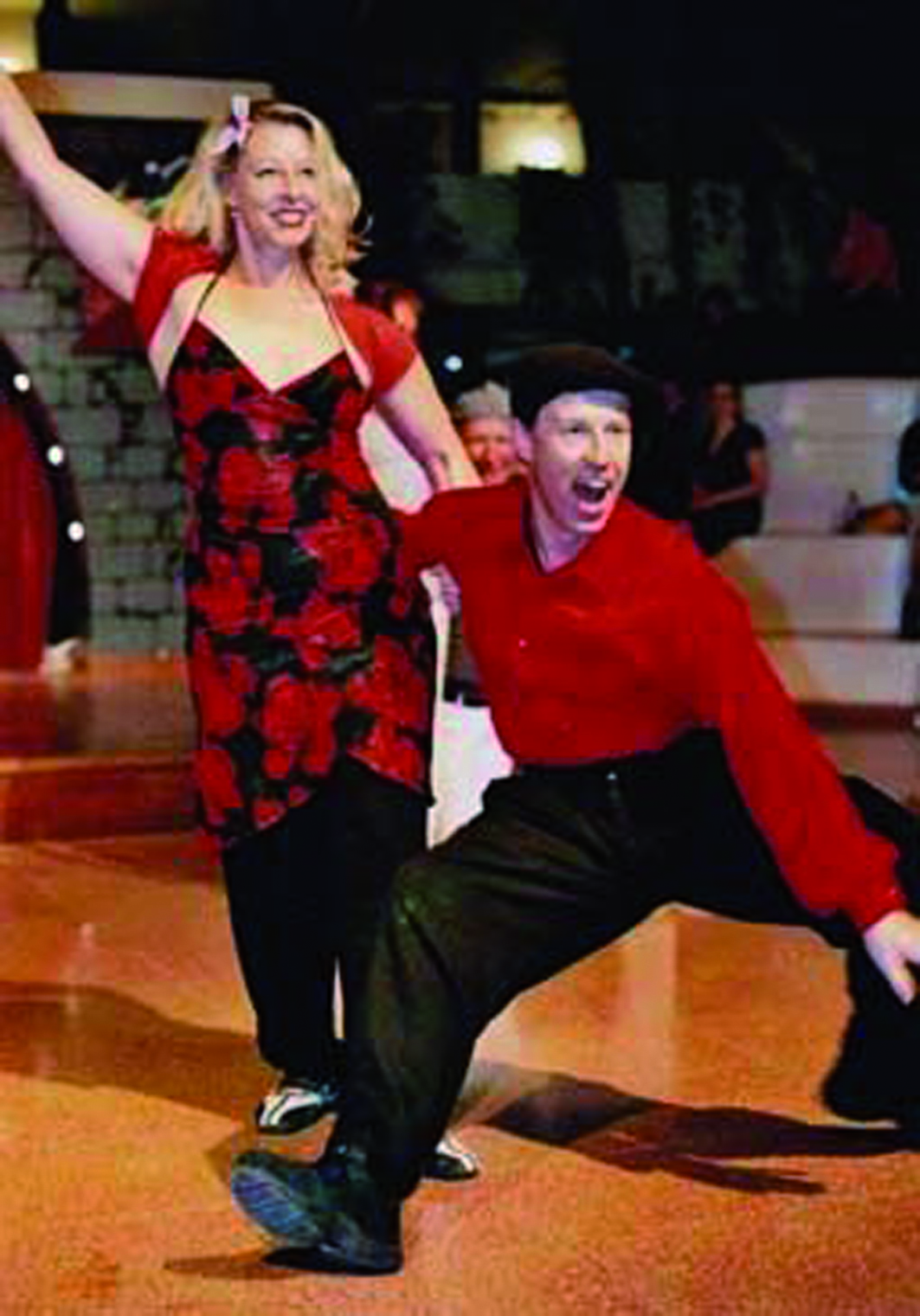 Christine started dancing at the age of 15, and has never turned back. First taking up Ballroom & Latin, Jazz & Tap, she quickly discovered acrobatic Rock'n'Roll & Ceroc, and later Boogie Woogie, Charleston & Lindy Hop, which became her final love.
Christine has been dancing American Vernacular Jazz and teaching Lindy Hop now for more then 20 years, runs one of Munich's most popular Swing & Lindy programs, teaches workshops across Europe and around the world, continues to compete and perform in creative new ways, and still can't imagine anything better in this world for her to do!
Some of her successes include being the German Lindy Hop Champion of 2000, and the finalist in the World Lindy Hop Championships in New York and Munich in 1999 & 2000.
Always in search of fun and creative ways to push the boundaries of dance & play, you can see some of Christine's projects in the following links:
CLICK HERE to see Christine's "Charleston in Munich" video project (Part of the international "I Charleston" collaboration series)
You can lean more about Christine's classes and offerings from her website: "Swing & The City" (in German, with classes based in Munich)

We look forward to seeing you in Vienna for this fabulous week!